Panasonic to Showcase Booth at 25th ITS World Congress 2018 Copenhagen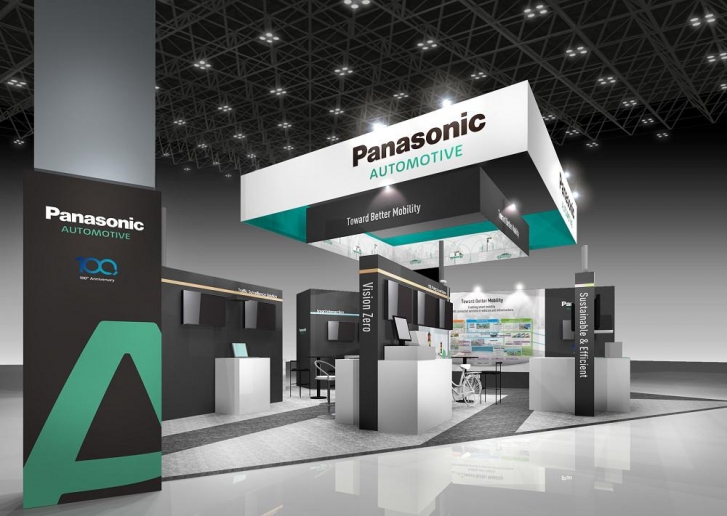 Copenhagen, Denmark - Panasonic Corporation will showcase a booth at the 25th ITS World Congress Copenhagen, Denmark, September 17-21, 2018.
The ITS World Congress is an international conference in which members of government, education, and manufacturing organizations participate and is held jointly by ITS groups that represent three regions around the world (Europe: ERTICO-ITS Europe, the Americas: ITS America, the Asia Pacific region: ITS Asia-Pacific). The purpose of the Congress is to exchange information from a broad perspective, including policy and market trends as well as technological development, and to devise solutions to various problems related to transportation and create business opportunities through the promotion of ITS (Intelligent Transportation Systems).
Panasonic Group undertakes a broad range of ITS businesses from transport infrastructure to automotive terminals.
At its booth, Panasonic will introduce technologies that it considers indispensable to the realization of "Better Mobility," which is part of the theme of the Congress, "ITS - Quality of Life." In addition to initiatives to reduce traffic congestion and eliminate traffic accidents, which is the global consensus for the ITS vision, Panasonic will also showcase comfortable and free access to mobility, various communication technologies that form the basis of connected vehicles, and electrification technologies that are friendly to the environment.
Outline of the 25th ITS World Congress 2018 Copenhagen:
Open period: September 17-21, 2018
Location: Bella Center (Copenhagen, Denmark)
Theme: "ITS - Quality of Life"
Official Website: http://itsworldcongress.com/
Panasonic's themes:
Toward Better Mobility

The ITS vision and concept Panasonic aims for.

Traffic Surveillance Solution

Showcase of solutions and demonstrations that feature an intersection monitoring system that uses a new multi-sensor camera that can pick up 4K images in four directions simultaneously.

Connectivity for Safe Mobility

Showcase of solutions based on technologies including flat roof antenna modules that integrate cellular V2X, highly accurate positioning, and various wireless services.

V2X Driving Support System

Combined exhibition showcasing a safety support system for cyclists and pedestrians (V2P) and sensor sharing that picks up the condition of intersections through the transmission of high-resolution images (millimeter-wave V2X) as applications of vehicle-to-vehicle and road-to-vehicle communication systems (V2V/V2I).

Moisture Sensor for Road Surface Detection

Showcase of sensors that detect the condition of the road (dry, wet, snowy, icy) through non-contact technology, proposing solutions to secure driver safety by installing the sensors in street lights.

Smart Intersection

Showcases an intersection safety solution in which a camera in the infrastructure detects pedestrians and cyclists in real-time and a crash alert system that receives vehicle breakdown and accident information through V2X and links with the infrastructure cameras.

Automatic AI Update System for Multi Object Detection

Promotes "Evolving AI technology" that collects data from automotive cameras and stores them in a cloud and makes automatic customization to suit particular environments possible.

E Mobility

Showcases integrated climate control systems, 48V integrated units to be used in small-scale EVs in the future in addition to Panasonic's highly successful batteries and chargers as part of the company's electrification technology.
Panasonic's ITS World Congress 2018 special site:
https://www.panasonic.com/global/business/p-its/copenhagen_2018.html
* Details on the themes of the booth will be published on the planned open date of the Congress on September 17th.